Development.
Putting your business in control of content.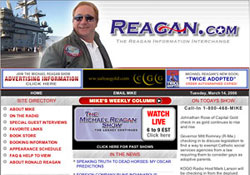 Internet users have become accustomed to web sites that provide advanced functionality through the use of dynamic pages. This includes, but is not limited to, the development of e-commerce applications, widgets, blogs, podcasts, searchable content and archived data (press releases, news, etc). Websites that are not dynamic have their content hard-coded into the pages and can only be updated by someone who knows how to modify pages via HTML coding techniques.
Custom dynamic sites that we create for our clients are beneficial for them in two ways. First, they provide advanced functionality to their audience. Second, they allow the client to change the content on their own without incurring additional costs. This empowers them to update their pages as often as they like, keeping their sites fresh, relevant, and competitive.
GFX Edge works closely with its clients to determine the best approach to solve their development needs. This includes identifying the optimal hosting environment, coding in the appropriate programming language and hosting/supporting the integrated database. GFX Edge is proficient in developing dynamic sites using many common programming languages. Contact us today with your web development needs.

E-Commerce
GFX Edge helps their clients bring their products/services to the market by designing custom e-commerce applications. The goal for any e-commerce site is to maximize sale conversions by eliminating obstacles during the check out process. GFX Edge works to streamline the buying process, ensuring a good experience for the customer. By combining our Design and Development services we achieve a fully integrated web strategy.

Content Management
In today's high-paced world, web sites need to have content updated on a regular basis. GFX Edge uses successfully proven Content Management systems that allow our clients to create, edit, manage, search and publish various kinds of digital media and electronic text files. This empowers clients to manage their web sites after the sites have been developed and limits their investment in high-priced maintenance contracts.
Highlighted Development Services
PHP
XML
CSS
Joomla
WordPress
JavaScript (AJAX)
MySQL Server
Actionscript 2
Actionscript 3